Roadmaps for Repair Work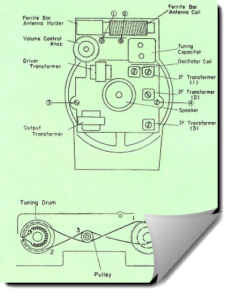 The vintage document reprints available on this website can help you with your troubleshooting tasks and performance improvement efforts.
Schematic diagrams, parts location photos, test point callouts and expected measurements can all help you narrow-down problems and improve the reception and audio quality of the sets you restore.
Even dial string diagrams can help get vintage radios playing again.
What You Will Need
In order to speed downloads, many of the items have been converted to PDF files or compressed into ZIP files. Most computers have the necessary software to convert these for you after you download them. To unzip files I like to use WinZip products. If you need software to read PDF files, install Adobe's Acrobat Reader.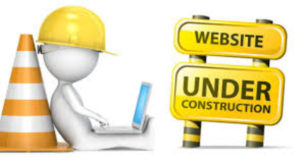 Service Documents by Manufacturer
| | |
| --- | --- |
| Admiral | Pilot |
| Airline | Radio Shack Realistic |
| Allied/Knight | Raytheon |
| Arvin | RCA Victor |
| Boys (All Brands) | Realtone |
| Bulova | Regency |
| Channel Masters | Sharp |
| Continental | Silvertone Sears |
| Coronado | Sony |
| Crown | Standard |
| Eico | Sylvania |
| Emerson | Toshiba |
| GE General Electric | Trancel |
| Hallicrafters | Trav-ler |
| Heathkit Heath | Truetone |
| Hoffman | Universal |
| Knight | Viscount |
| Lafayette | Westinghouse |
| Linmark | Wilco |
| Magnavox | Zenith |
| Marvel | Zephyr |
| Melodic | Other American Radios |
| Motorola | Europe / Austrailia |
| National | |
| NEC | |
| Novatech | |
| Olson Electronics | |
| Olympic | |
| Panasonic Matsushita | |
| Philco | |